DR. A.C CHANDRASHEKAR RAJU
President, Krishnadevaraya College of Dental Sciences and Hospital
"Health is the greatest of Human Blessings."

– Hippocrates
Krishnadevaraya College of Dental Sciences & Hospital was established in the year 1992 as an ambitious plan from the Trust to provide quality dental education with the most advanced, state-of-the-art facility, global standard infrastructure with the best faculty team. The college offers graduation of BDS and MDS in 9 specialties.
Our Institution not only focused on molding the students and educating them to become best doctors but also inculcates the character of service to the society, by conducting various outreach programs in the service of the society because we as an Institution have always believed to educate our students beyond the academics and inculcate the habit of social responsibility to give back to society.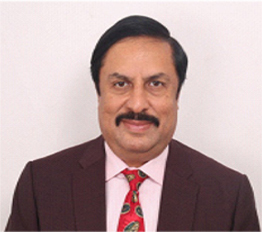 Over the past few years, many of our students have been successfully placed themselves in best of the institutions across the world. Which is the result of the overall development of our students by our faculty members under the leadership of our principal and staff.
Our Institution will do everything possible in developing our students as the best students who are respected for the quality of education and values of life they carry with them. Our Institution is committed to bring in the best of every student and in making them the responsible citizens of tomorrow.